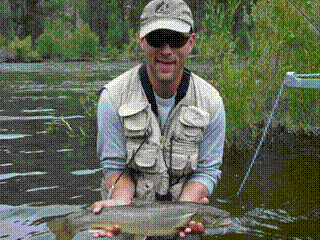 Keith Kozielski – Professional Real Estate Consultant & Short Sale Specialist
Education
BS Mechanical Engineering – Milwaukee School of Engineering
Professional Resume
June 2008 – Present - KPK Realty, LLC Boulder, CO
Broker/Owner
Short Sale Specialist – Over 9 years of experience closing deals burdened by mortgage pay-off deficiencies, liens, judgments, and clouded titles
Residential Listings and Sales – complete professional services for buyers and sellers
Investor Foreclosure Investing – Public auction property purchases for investors to resell, or renovate and lease
Property Management Services – Managing investor assets with low operating costs for maximum profits by handling maintenance, accounting, utilities, problem tenants, late rent, and enforcing lease provisions
Residential property design, construction, & engineering – a life time of hands-on experience building, renovation, maintaining, and designing residential properties
January 2013 – Present - Four Star Realty & Property Management - Boulder, CO
Property Inspector for portfolio of 1000 student rental properties
Semi-Annual property inspection to determine what potential improvements can be made to the property regarding health, safety, required maintenance, and to increased profitability, and report to the property owner on these findings
Assess properties upon lease expiration and tenant vacancy and document condition of property with photographs and create a list of maintenance and repairs required to return the property to satisfactory condition expected by new tenants.
May 2006 – May 2008 - Keller Williams Front Range Realty - Boulder, CO
Broker Associate
May 1999 – May 2006 - Colorado Railcar Manufacturing - Fort Lupton, CO
Project Manager/Senior Design Engineer
May 1997 – May 1998 - Winkler Mechanical Inc. - Milwaukee, WI
Mechanical DesignerJune 2008 – Present
My father has been a home builder for 40 years and I've shared in his love of building these homes since I was a young boy. Building "homes" is in my blood and in my heart.
-
My father and I designed, engineered, and built my own custom home which is one of the greatest masterpieces of our lives.
-
Now I combine my love of the residential home with my passion to help enrich the lives of everyone I meet - an absolutely winning combination where you reap all the benefits!
Today, I am a Real Estate Purchasing & Selling Professional, Short Sale Specialist, Property Manager, and Investment Specialist. Over the past 9 years I have had great success closing any type of short sale regardless of time, deficiency, liens, or any other obstacles. I have specialized training and proven experience in short sales, and can negotiate with lenders for a win-win solution for everyone. Buying, selling, or investing I provide results.